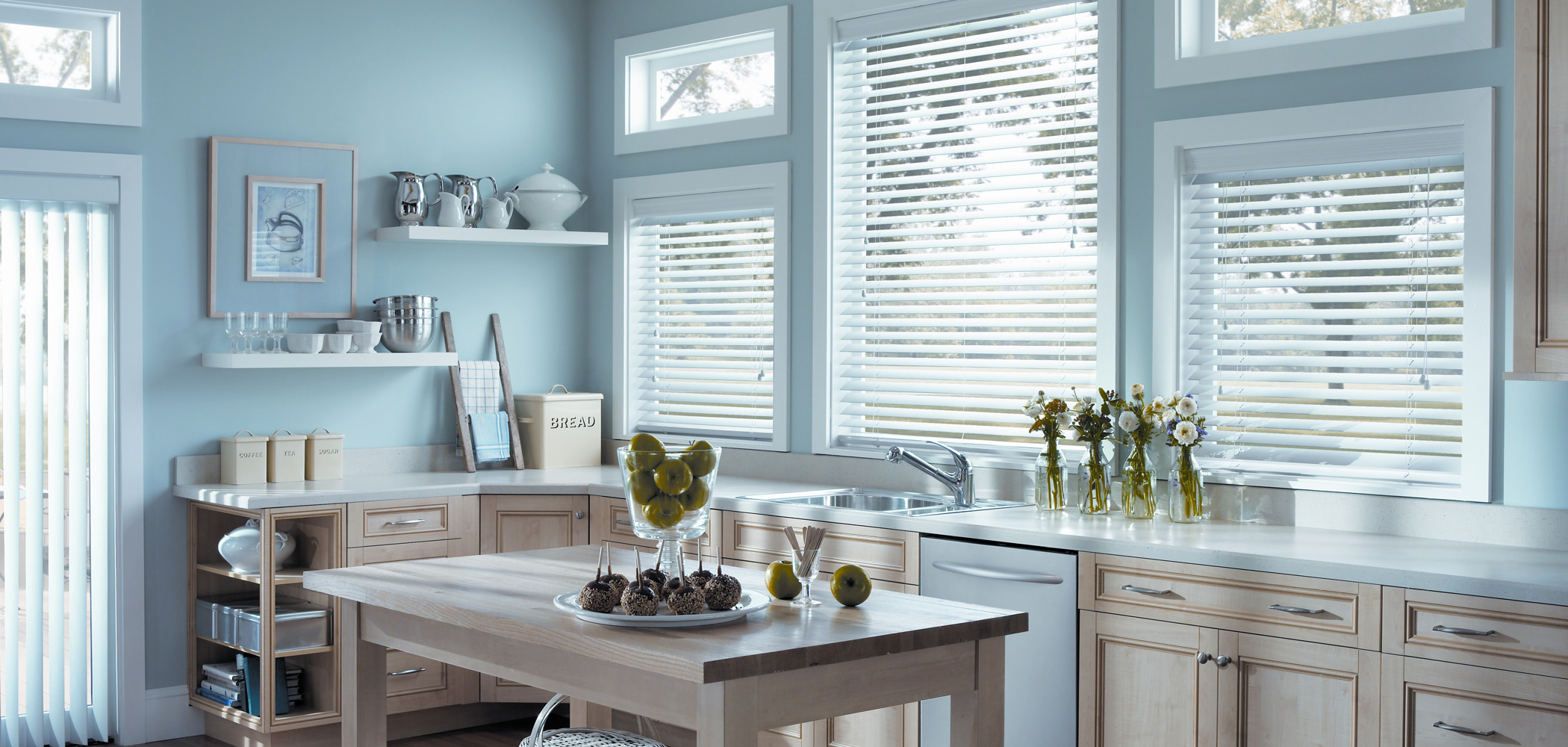 Moderne Faux Wood Blinds in Hamilton
These blinds are the perfect alternative for the discerning person who wants the look and feel or real wood. Moderne Faux Wood Blinds have the beauty and consistency of authentic wood. There are many colours, finishes and slat sizes to choose from. Designed to be used in any type of room, they are impervious to heat, humidity and moisture. Think it's wood? It's Faux – noticeable by touch only!
Step it up with Faux Wood automated blinds. For the true decadent, controlling your blinds by remote offers both lavish living. Motorized blinds can also be practical use when manual control is too hard to reach. Ask about motorized blinds for more details.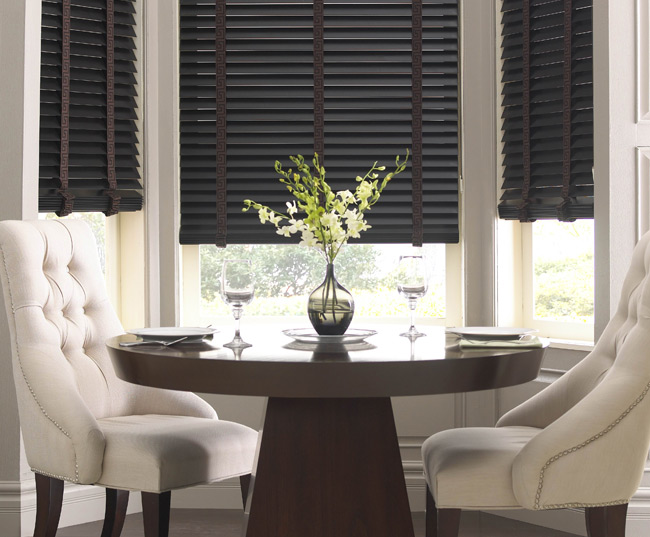 "Emily worked with me to provide window coverings for my home that are unique & designed to meet my every wish. She is involved in the purchase from decisions to installation and to perfection."
Jean Bethune